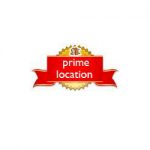 Ca 'delle Acque is considered as  "Hotel Excellent location" from verified users around the world of Venere.com.
What does this mean? 
This badge is based only on verified user reviews . Venere.com has selected the Top Rated hotels in different categories (location, cleanliness etc), and LOCANDA DELLE ACQUE is Excellent Location!